The Complete Zeera the Space Pirate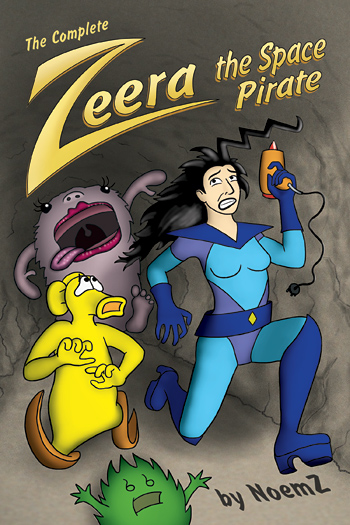 Incompetent space pirates are funny!
Follow the story of Zeera, a young Amazon trying—and failing—to make it as a space pirate in this big bad galaxy.
Originally a webcomic spanning eight years, it is now enshrined over a whopping 220 full colour pages.
Suitable for 8 years and up, including adults with a childish sense of humour.