One Step Ahead
Book 1 of the Bear Wolf Saga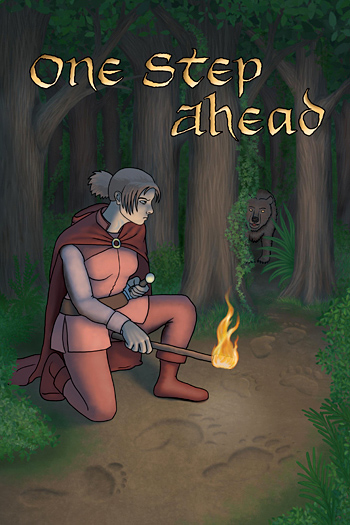 Tessa is a young bounty hunter on the trail of a notorious shapeshifter known as Borund the Bear.
After failing to catch him for two years, Tessa learns of a talisman that detects shapeshifters.
She rushes to find it—and the wizard who has it—before Borund does.
However, Tessa has no idea that she is heading straight into a deadly trap.